Produkty
Partnerzy Finansowi


Partnerzy Techniczni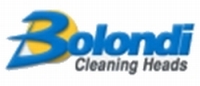 Urządzenia pneumatyczne TA0800

This device makes it possible for the washing heads XC061-XB031-XB061 to be moved automatically in the various washing positions inside the container to be washed.

The flange that attaches it to the container may be the triclamp 3" or 4" type or special shape on request. The bush on which the stem of the washing head runs may be fixed standard or hermetically sealed with pneumatic command.
The traversing movement is obtained by means of an irreversible screw system that holds the pre-established washing position.
The screw system is operated by a reversible pneumatic motor.
The maximum traversing stroke depends on the size of the device based on the application requirements and on the dimensions of the container to be washed.
Different intermediate positions can be pre-established by means of easily adjustable inductive sensors. The materials employed are stainless steel AISI 316 and plastic PEEK, consequently the device is suitable for chemical, pharmaceutical and foodstuff applications.
The device is designed to work without lubricant oil or grease and can be ATEX approved on request. For maintenance, the washing head can be disassembled quite easily without having to take the device out of the container.